Episodes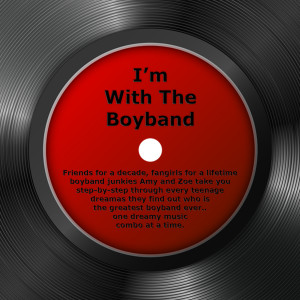 Friday Jun 14, 2019
Friday Jun 14, 2019
Your favourite boybandologists, Amy and Zoe, are having their own mini-reunion and are back once again to regale you with tales of their adventures in boybanding. This week we fill you in on how we made a Jonas Brothers fan cry, a review of their teeny tiny gig at Pryzm in Kingston - JoTown in the Hometown, you!
And after what feels like an eternity waiting for June to come around: the O-Town gig in London is finally here. We got to have an exclusive chat with Jacob, Erik and Trevor backstage before the show - and we talk reunions, fans, new music and Lou Pearlman - and they give us their long, hard thought about decision on who is the Greatest Boyband ever. 
Lessons in boybandology continue with the next two tracks in The Ultimate Boyband playlist. You can listen to the playlist on Spotify here: bit.ly/UltimateBoyband. 
Support our journey to find out who sits atop the Ultimate Boyband Chart by sponsoring the podcast at www.patreon.com/Boyband. You can get a public declaration of our love, some exclusive sponsor only merch, or you can go Access All Areas and join us in putting together an episode on a boyband of your choosing.
Come chat with us: twitter @theboybandpod,  instagram @imwiththeboyband, email: theboybandpod@gmail.com. If you're having fun with the podcast leave us a review or a rating, and subscribe for free wherever you're listening for new episodes - out every Friday.
Our theme music is 'Dance With You' by Fire&Lights https://itunes.apple.com/us/album/dance-with-you-single/1273802350, taken from the trilogy of boyband novels Songs About a Girl, by Chris Russell. For anyone that has ever dreamed of saying 'I'm with the band'. Visit www.songsaboutagirl.com